I was in Portland for Ember Conf recently, and after much research (natch), I stayed at the Hotel Eastlund. This is my new spot in Portland, and let me tell you why.
First: this rooftop bar.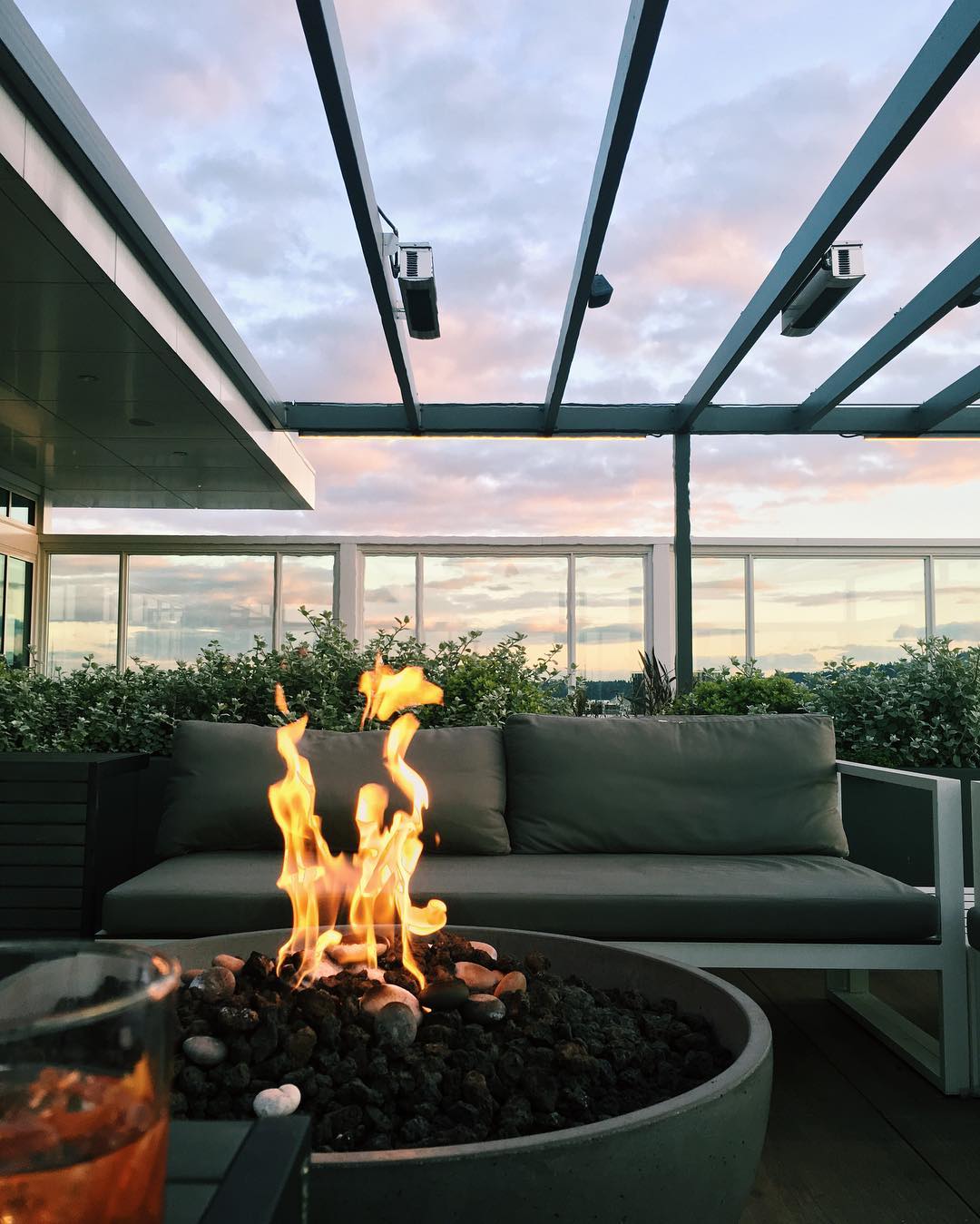 The design of this hotel is amazing. Modern feel, with really nice touches that showed they really took the time to think about the experience. As someone who does UX work for a living, I noticed these touches, and I appreciated all of them. But there were two tiny little things that took my opinion of the place from being "Nice hotel", to "Portland hotel search is over! I'm staying here every time."
The first night I stayed there I was going to plug my phone in and go to bed, until I realized I forgot my phone charger. That's when I noticed they already thought of that, and had charging cords for every type of modern phone on each bedside table. Nice touch.
But the following morning when getting ready, I noticed this shower detail:
Are you seeing this? A hole cut in the long glass shower wall so you can reach the knobs without getting sprayed with cold water? That is such a ridiculously thoughtful feature that I can't stop gushing about it.
Stay here next time you're in Portland.