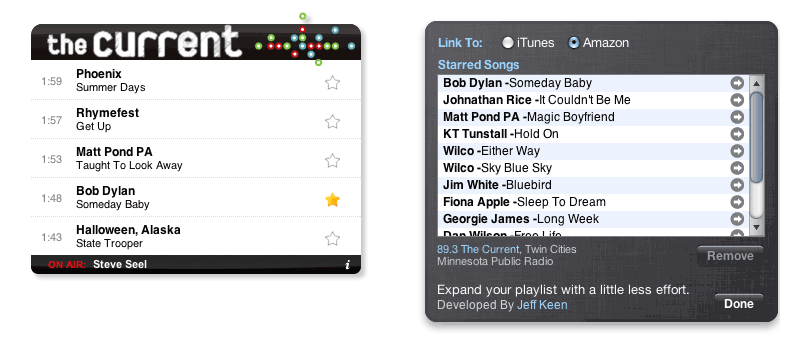 Whenever I listen to 89.3 the Current, I hear a lot of great music I haven't heard before, and want to hear again. Before this widget existed, I'd have to figure out what song was playing, and then manually add it to my list of songs to buy sometime.
Later, I'd go through the list and decide what to buy.
This widget makes this whole routine much, much easier. Hear a song you like? Click on the star icon, and it'll get added to the back of the widget. When you're ready to buy, click the arrow next to the song to buy it on iTunes, or Amazon (your choice)
Expand your playlist with a little less effort.