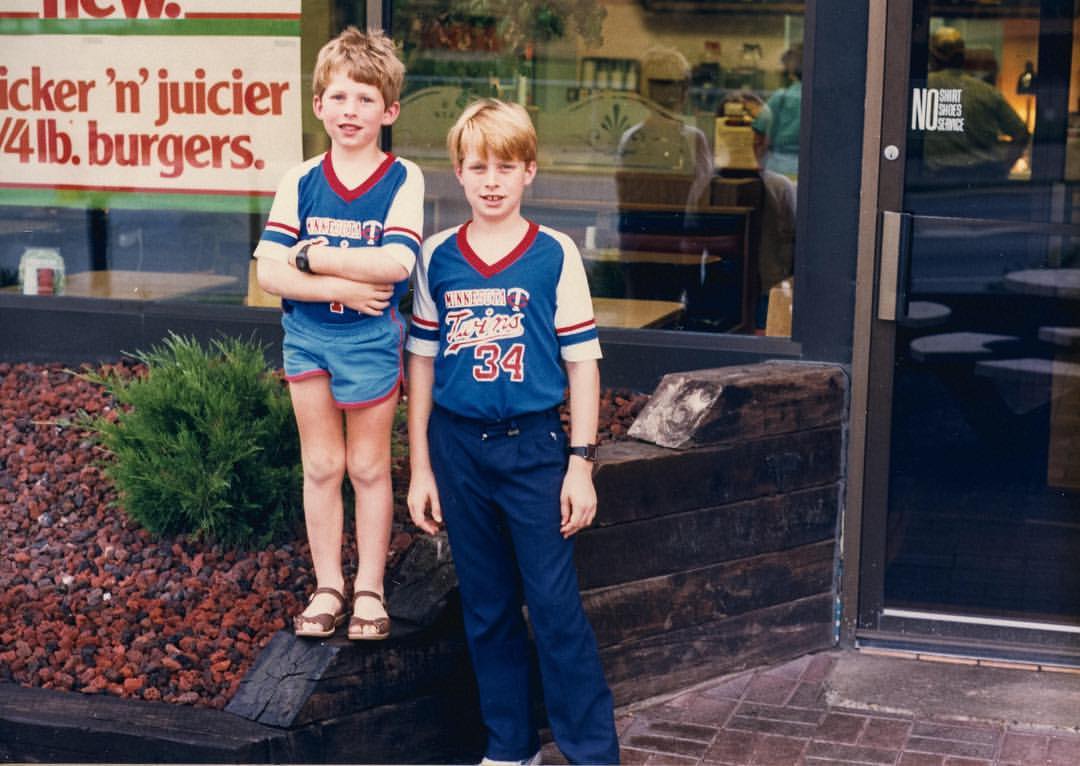 30 years ago today, my parents decided to take a gamble and pull the ejector seat on our lives in South Africa for a better future in the USA 🇺🇲(and it worked out). Here's Roger and me in 1987, seamlessly fitting into the culture: instant Twins fans and about to eat at our second favorite American restaurant, Burger King.
And also, as was pointed out to me on Facebook: I'm wearing very American sandals.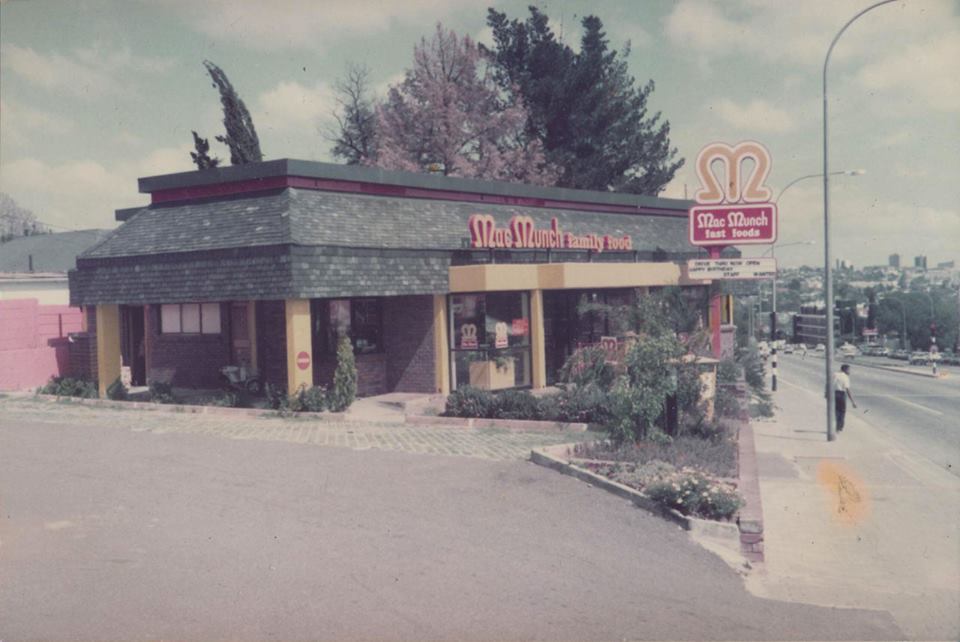 Our most favorite restaurant was McDonalds, which wasn't in SA during apartheid, so it was extra novel. The South African McDonald's knockoff, "MacMunch", was not an acceptable substitute.