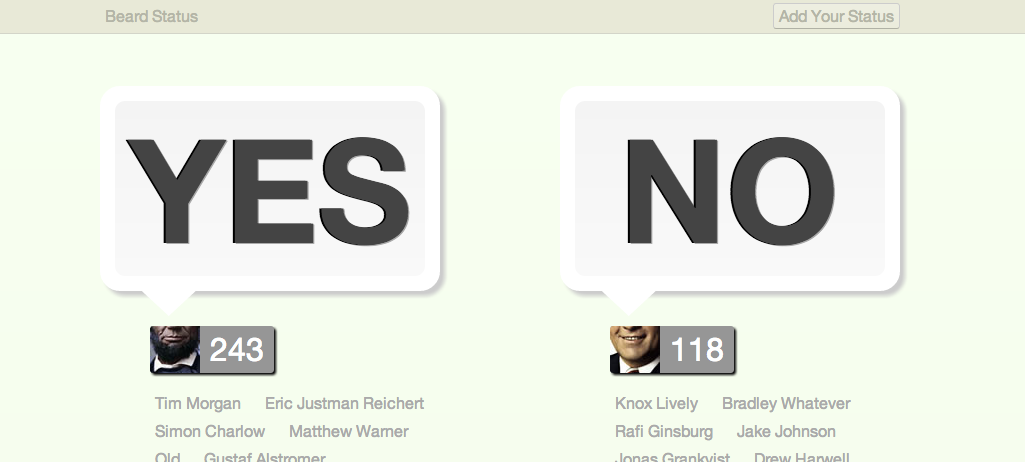 I came up with this during SXSW Interactive 2009. Seemed like the current internet rage was to add an ability to update your status—be it Facebook, Twitter, LinkedIn, or even Spiceworks—so I thought it'd be funny to make a site where you could update your Beard Status.
It was actually really fun to design and build, because it was so simple. And at the time, a simple app like this was especially attractive to me because I was being consumed by an extremely complicated application at work.
Beard Status got relatively popular for a while—there was a couple of day period where I was a pretty big deal on Twitter—but the hyped died down soon after that. I had plans to add more features to it, but so far I haven't found the motivation to do so. It's still there, though.
What's your Beard Status?
Go ahead, update yours