My parents kept a notebook I had for piano lessons when I was 5, and there's this revealing apology written by my dear mother to my teacher.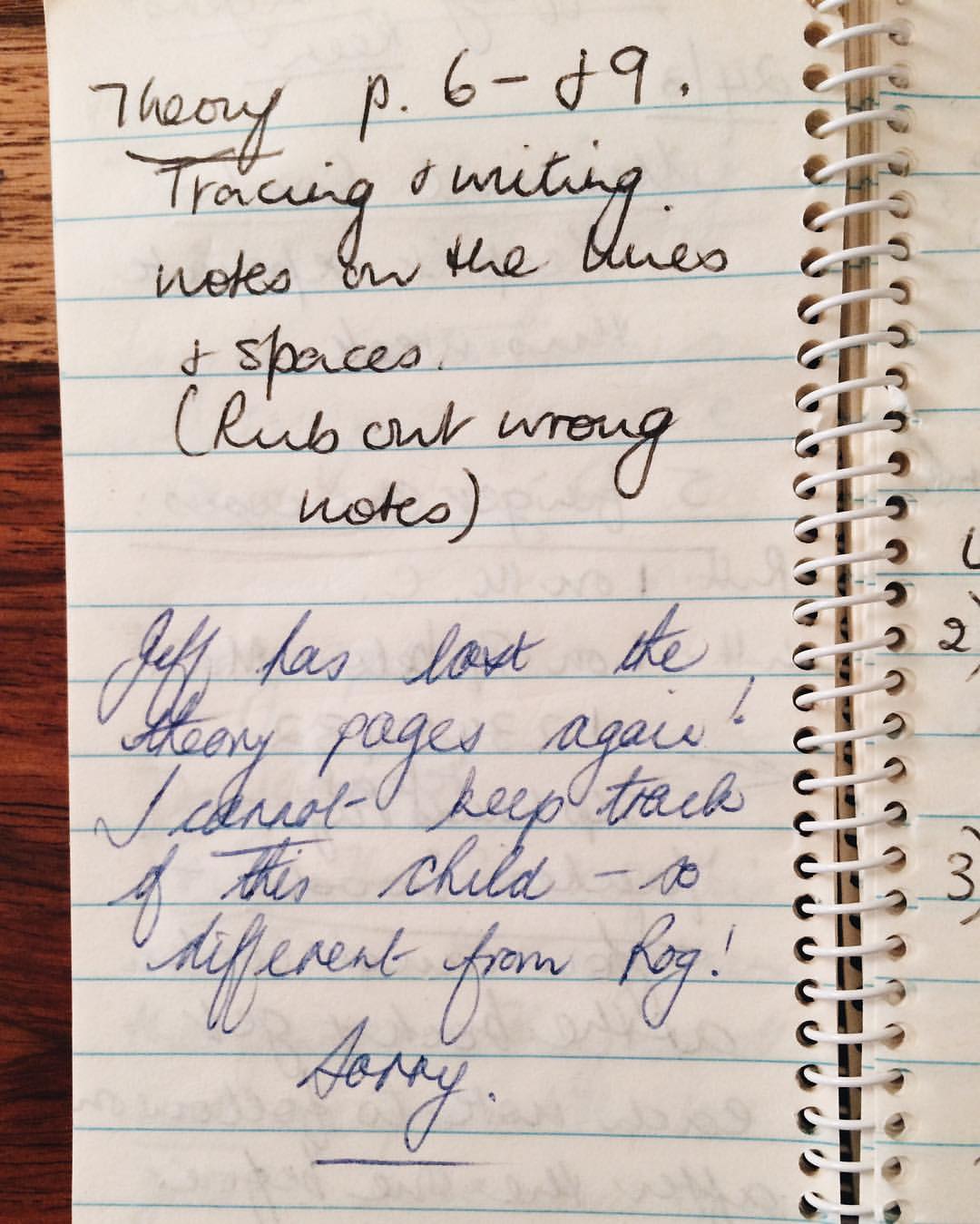 So different from Roger.
SORRY
Story of my life as the youngest child, disappointing teachers year after year when they expected a rule follower and got a smartass.
SORRY