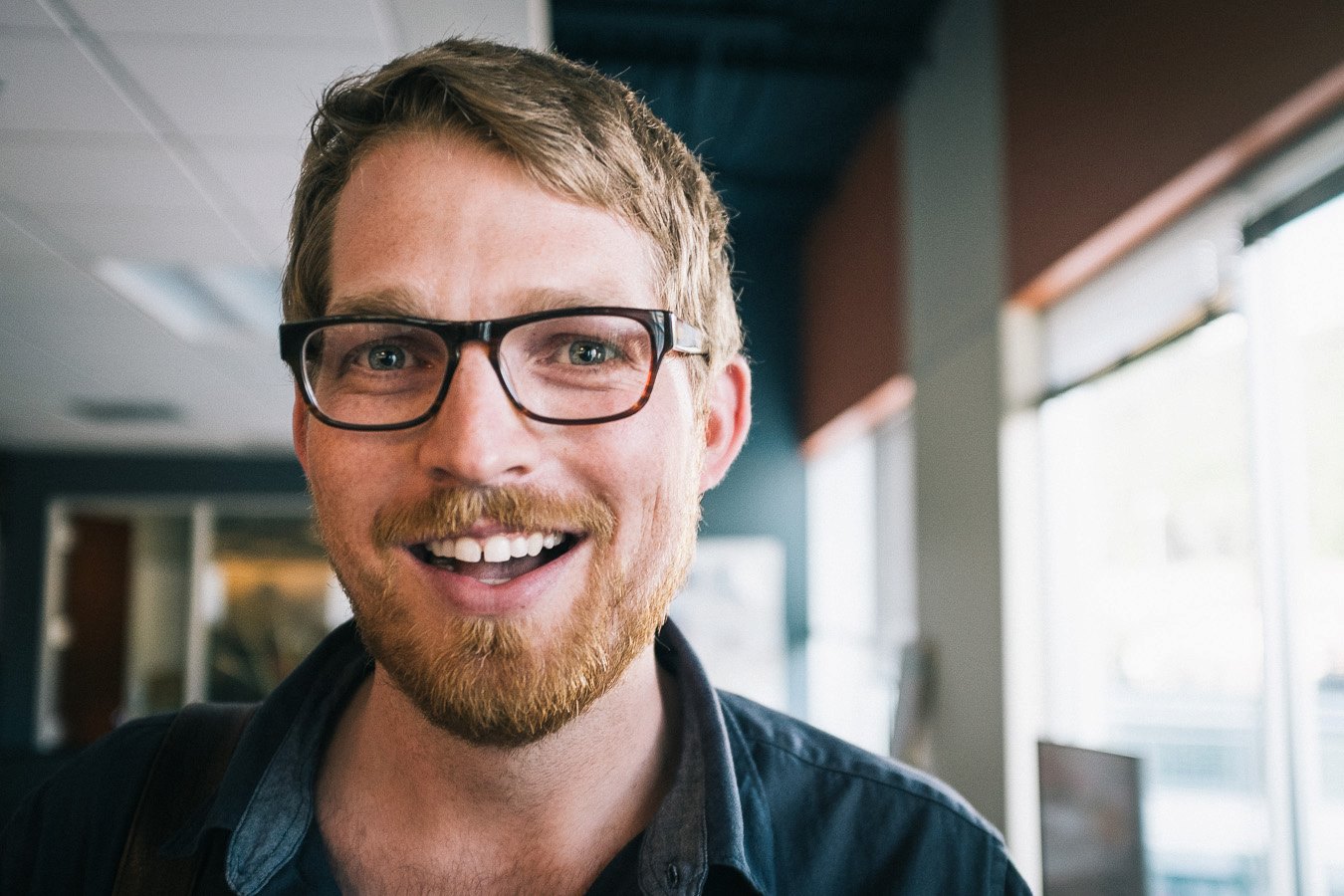 Jeff Keen
Designer
Developer
Writer
Musician
Dreamer
Interview by Adam Barker, April 2017
What do you do?
What do you need?
Alright, what do you do that produces paychecks?
I own my own business doing UX handywork. I'm a UX handyman. That can involve all sorts of things, but I find whether designing or developing, user experience is paramount—be it the experience of the end-user using the product, or the experience of a developer interacting with the code I left them. I really care about that stuff. Everything is a user experience issue.
What have you been doing lately?
Lately I've mostly been doing frontend app development for WNYC on some really cool Ember projects. I just rebuilt their audio player, part of which is now an open source ember addon.
WNYC, the radio station that produces Radiolab?
That's the one. It was pretty magical landing that gig, and I'm still so happy to be working with an organization I genuinely love, and an organization that is doing things that actually benefit the world instead of simply trying to please investors, ethics be damned.
Sounds like you might have something to say about that. Let's come back to that. What else do you do?
I always have a million personal projects going, ranging from apps I'm building, essays I'm writing, funny think pieces I want to perform, and so many unreleased songs.
Most recently I've been consumed with two pretty sizable solo web projects. One, to simplify finding health insurance (which lately has been a tricky moving target), and the other is an effort to solve some major UX problems around searching and archiving messages on various chat platforms… which sounds really boring but is going to be awesome. And then there's the whole effort of performing music more, finding musicians to play with, trying to find more paid writing gigs, plugging away on that novel, and trying to figure out where all the time goes.
That sounds like a lot of stuff. Why don't you just focus on one thing?
I can't. I'm interested in all sorts of things, and part of the problem I had with the 9-5 game was the majority of my time was being taken up largely by one thing. And most of the time when it really came down to it, that one thing was somebody else's dream. I've got too many of my own dreams that I'd like to take a good crack at in my lifetime—should I give up my years trying to acheive someone else's? I decided no.
I mean, sure, work on someone else's dream… but you're getting someone else's steady money
Yeah, true. But I guess I've realized I'd rather have the freedom to do what I want with the time. And more money doesn't necessarily make a happier human or suddenly remove all your problems. I've been solo for three years now, and in one of those years I made more than double what I made at the last salary gig, and then in a different year I made half. The trickiest part of transitioning to freelance is changing your relationship with your income.
While there's peace of mind in a salary job—knowing that as long as you keep your head down and show up to work you'll get your paycheck—there's a soul crushing aspect to it, too. At least there was for me. Because that was a lot of time spent not doing the things I wanted to be doing. Just having nights and weekends to work on the things that made me feel most alive wasn't enough time.
But you still have to do actual work, though. That takes time.
Sure, but now it's mostly up to me to decide what work I take, when I do it, and how much I charge for it. Last year I set this crazy goal to take one trip a month, and I did some of my best work while I was away. This year I consciously made the choice to take less work so I could put more time into the personal projects that matter to me.
Where'd you go? Did you make the goal?
I was pretty close. I went to San Francisco, Tahoe, Colorado Bend (for camping), New Orleans, Houston, NYC, Portland, Minneapolis/Mankato, Denver, Boulder, Marfa, and then Israel. The year started out pretty solid. But then in November my mom got diagnosed with a horrific, rapidly progressing, and incurable brain disease, and then passed away in December. Suddenly this arbitrary goal I set didn't seem terribly important.
Oof.
Yeah, thanks for bringing it up.
So, you alright?
Yeah, I'm ok. Add it to the list of other character building experiences I've had. I wrote about the whole experience and that essay recently got published in print (!), so I guess I really said some stuff that affected people. Death is fascinating, in that it's something that everyone experiences and we all try to pretend it doesn't exist. It makes people really uncomfortable to talk about it, but—and I say this a lot—everything is temporary. Get used to it.
You've made me uncomfortable; so thankful this interview is temporary
Good one.
But that's cool that you're published. I guess people do read your website?
Turns out.
You recently revamped this thing, didn't you?
Yeah, it's a process. I'm trying to put everything under one roof. For example, Sincerely, Linda Wilson is something I've written for over a decade, but never frequently. To keep having it as a standalone website felt like something I should update more, and it's just never going to be something that I do regularly. So by putting it under the umbrella of my personal website it feels like just one of the many things I do, rather than a stagnant thing that never gets updated, ya know? I'm trying to recreate the insanity that was my first website, and give myself a place to put the things I make no matter how weird they are.
Organizing my content has been really challenging, and I'm a UX guy. Maybe I'm too close to the problem. Or too busy doing other things.
Maybe you are the problem.
You're a problem. Don't make me tell your back story, Adam Barker.
You shouldn't
I should.
You wouldn't
I might.